WHAT IS FORKY'S?
Forky's is a modern bistro-restaurant concept, where all the dishes are prepared from purely plant-based ingredients. We do not use any ingredients of animal origin. You can find Forky's in Czech Republic, Slovakia, Austria and currently we are negotiating with candidates from other countries.
HEALTHY AND TASTY? YES!
The aim of our kitchen is to offer our guests traditional Czech and world cuisine as well as entirely new food concepts, like superbowls – tasty and nutritionally rich salad bowl with a large portion of quinoa. An important part of our selection is street food – a healthy form of fast food, which differs from regular fast food in that it has zero-cholesterol, is high in protein, vitamins, minerals and is made from premium quality  ingredients.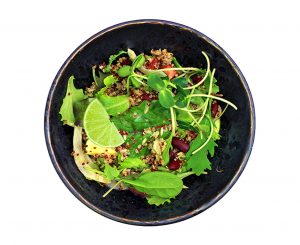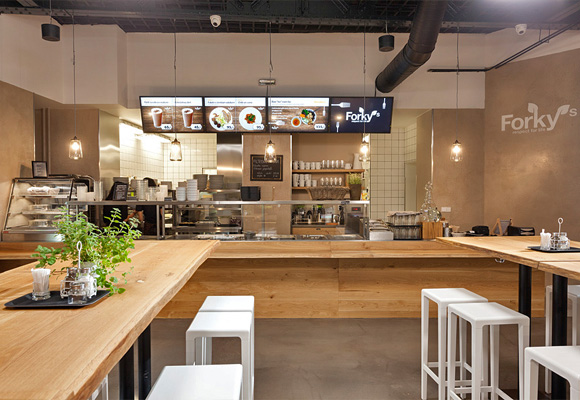 PLANT-BASED DIET NOT JUST FOR VEGANS
You will fall in love with Forky's burgers or tortilla wraps. Gluten-intolerant guest can always choose from wide range of gluten free dishes. 
Forky's is a prove that food entirely free of animal products can not only be beneficial for your health and the environment, but is also good looking and tasty. 
FANTASTIC WITHOUT PLASTIC!
Forky's cares about the environment, thats why you can take away any dish in 100% eco-degradable packaging. All materials are made entirely from plant biomass (corn, beet, potatoes, cereals), which is easely decomposable. We believe that this is the right step, which you will appreciate despite the higher price of these nature-friendly materials. More information here.